Abacuzz
We are web developers on a mission, e-commerce crusaders, audio streamers on a quest,
designers searching for solutions that will supersede your wishes and
translators that will elevate your business to the next level.
We offer several services from various areas of business.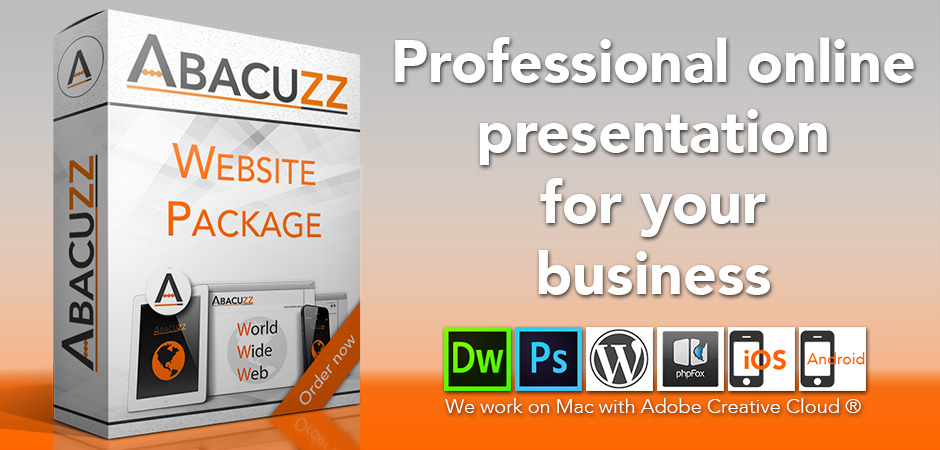 Website Package
We'll create, host and design websites that will push your business forward.
We'll do that with dedication, passion and a lot of coffee!
Be seen, get connected.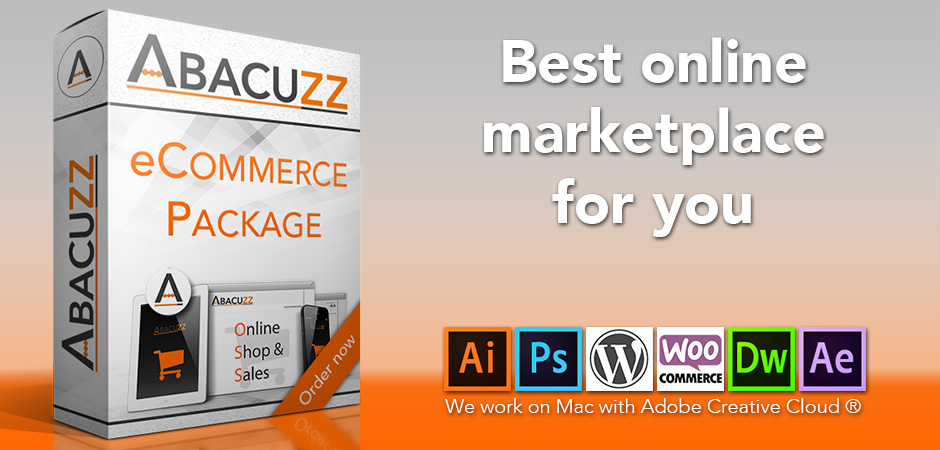 eCommerce Package
Step up into the world of eCommerce. Select a shop of your choice and market your products. Lay back and enjoy the power of Abacuzz online marketplace.
Sell, sell, SOLD!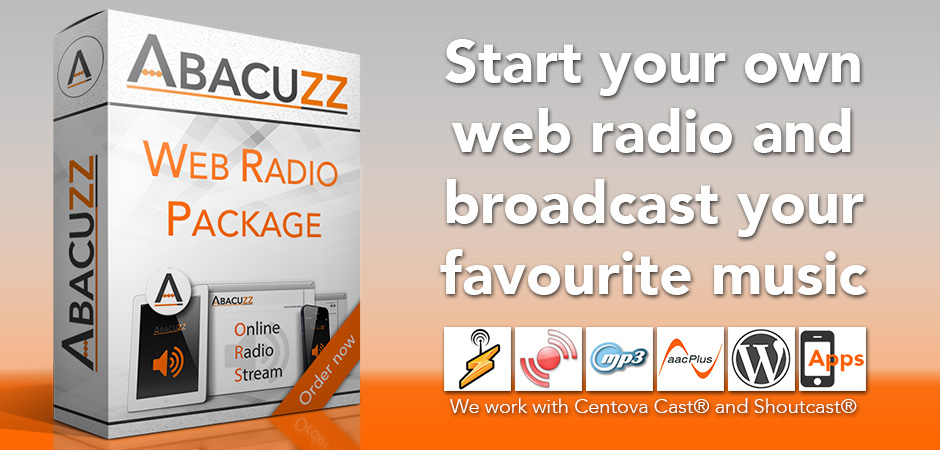 Web Radio Package
Don't whisper, get an Abacuzz web radio stream package that suits your needs and broadcast to the World. Use the power of Abacuzz web radio hosting, Centova Cast and SHOUTcast.
Let them hear YOU!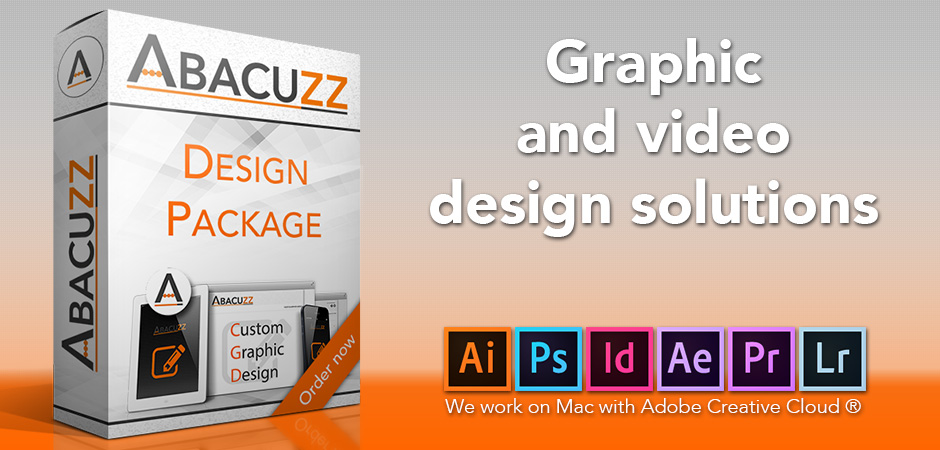 Design Package
Everything needs a little brilliance! Tell us your wishes. Maybe you need a logo or a short commercial video? Use the creativity of Abacuzz and our experience in Adobe Creative Cloud® products.
Let your publications SHINE!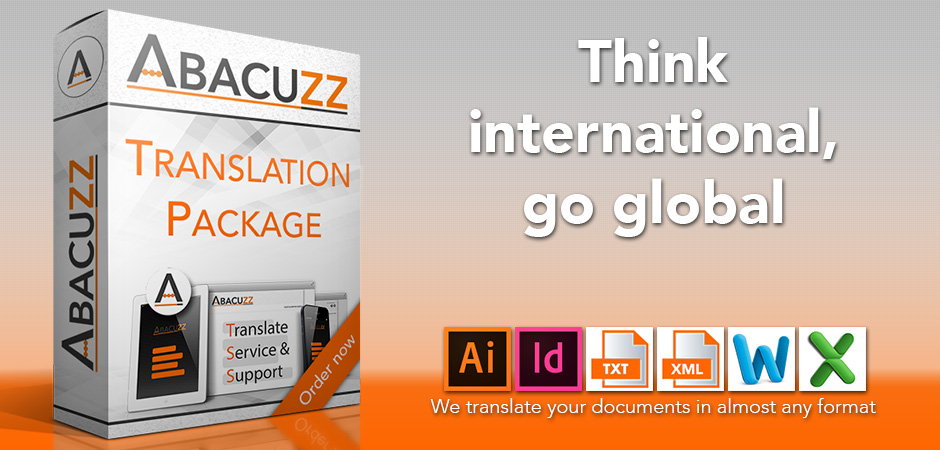 Translation Package
Expand your business beyond borders. Tell us where you want to go and we'll do the ABC transformation of your website or any other document.
Let them understand you!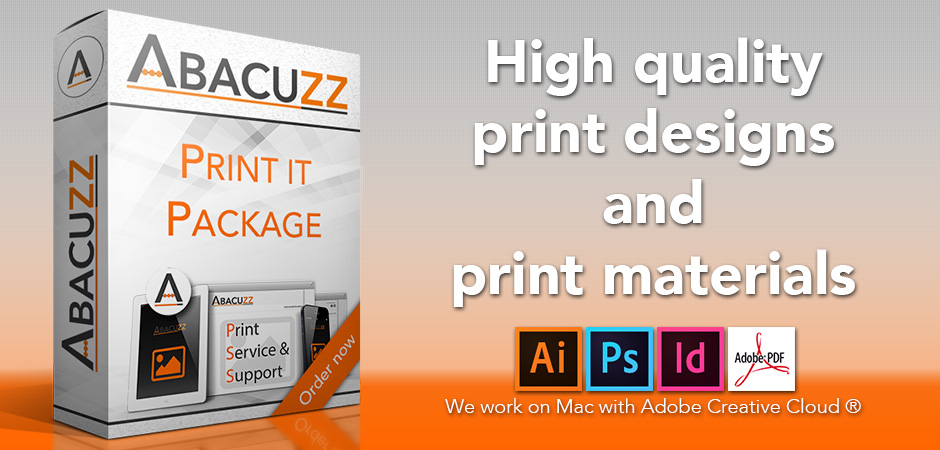 Print Package
Boost your marketing. Share your business cards, flyers or folders, posters or banners, roll ups or beach flags, T-Shirts or many more things…
You name it, we'll print it!
Discover Abacuzz | Become an Abacizzt
C

enturies ago there was a time when numbers did not exist. It wasn't easy to keep track or count until Abacuzz emerged underneath the Hanging Gardens of ancient Babylon.
F

ew professionals from different areas of expertise came together like the beads on Abacuzz to form our team devoted to providing the most reliable solutions and best services you can always count on.
B

efore Abacuzz emerged people used fingers, twigs and pebbles for counting and that was pretty tiring and even annoying. Finding the right combination of professionals to realize your web presentation in a way you wish can be just like that .
T

ime is an asset so we firmly believe that providing best services in one place is the right answer. Share your visions and wishes with us and let us do all the work.
A

n Abacuzz used to be made of various materials that often turned out to be a burden rather than help, until somewhere underneath the shadows of the Great Wall of China it was perfected to a form that lasts even today.
W

e take pride in our work cause we love what we do. Our mission is to transform your specific needs and wishes into the best professional solution for your business. Everything you need from web development and web radio streaming over graphic design and e-commerce to print materials and translation services.
O

ver time Abacuzz become the most reliable tool anybody can always count on. Even centuries later people still relay on it.
W

e would like you to think of us as an extension of your team. Introduce us to your business and let us become your right hand. Use
Abacuzz

, become an Abacizzt and count on us.
Professional Tools | Good reasons for best results
Craftsmen are as good as their tools. That's the reason why we at Abacuzz decided to use only the best software to do our job!
Here is a small overview of what we are working with:

Adobe Illustrator®
Adobe Illustrator
Perfect software for creating vector graphics

Adobe Photoshop®
Adobe Photoshop
Perfect Software for creating brilliant images

Adobe After Effects®
Adobe After Effects
Create professional animations.

Adobe Acrobat Pro ®
Adobe Acrobat Pro
Perfect electronic documents.

Adobe Lightroom®
Adobe Lightroom
Perfect finish for images.

Adobe Premiere®
Adobe Premiere
Create professional videos.
Wordpress®
Wordpress
Best CMS for us.

Woocommerce®
Woocommerce
Best plugin to build shops and marketplaces.

Adobe Dreamweaver®
Adobe Dreamweaver
Best site management for html, css & php.

Centova Cast®
Centova Cast
Best administration system for radio streams.

SHOUTcast®
SHOUTcast
World wide network for radio stations.

Mobile Apps©
Mobile Apps
Mobile with iOS and Android.
Professional Partners | Our Network for Your Success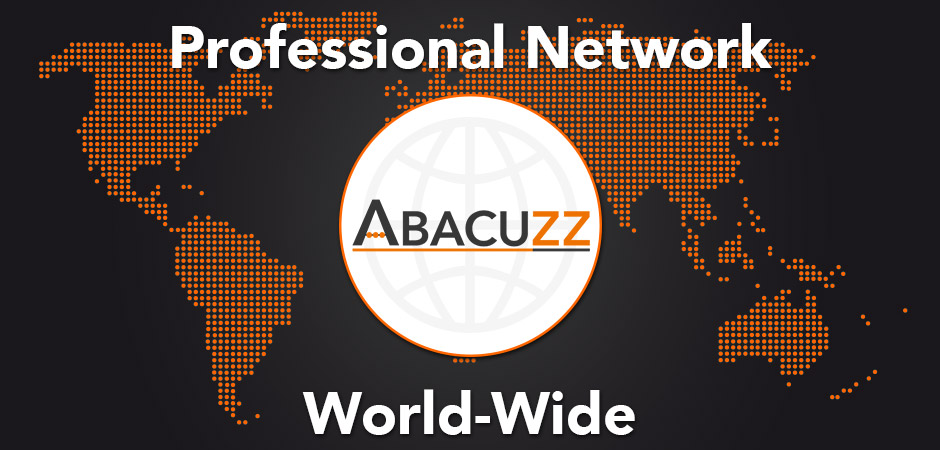 Abacuzz Shares The Power
Of A

Big Network

To Enhance Your Success!